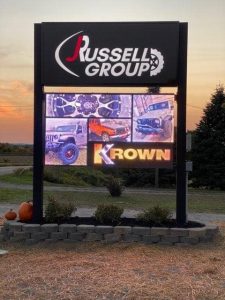 LED Signage in Dover, DE
Dynamic messaging deserves dynamic presentation and appeal! Let the experts at Bowers Signs, Inc. introduce you to LED video signs and LED message boards that make a bold statement and get your message across. Nothing creates an eye-catching image or stands out from static signage quite like LED signs.
We are the LED sign specialist businesses in Dover, Kent County, Camden, Little Creek, and Rodney Village, DE. Businesses across Delaware trust our expertise at helping customers choose and place an LED sign that will achieve their goals. Best of all, we do it at a rate that's more than affordable. You get the very best of both quality and cost, for an ROI that's as bright as your new sign!
---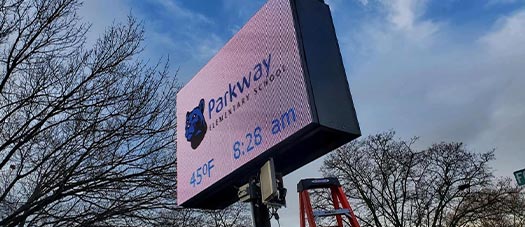 In-House Planning Support Available
LED signs are not like other large-format signs. This is why we employ a resident LED installation and specs technician to help customers. Our expert will work directly with you during the planning and coordination process. This ensures you get the perfect LED solution and achieve the goals you want to with your new sign.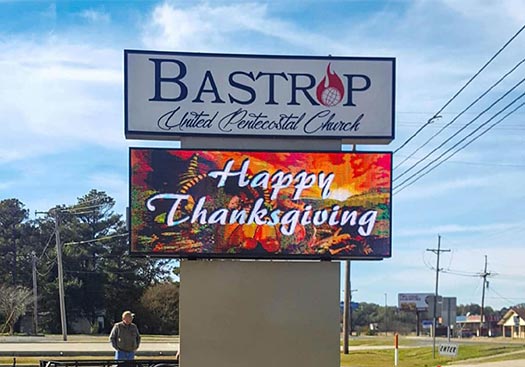 Outdoor LED Signs
Large-format, outdoor LEDs are a great investment for businesses in Dover, DE and across Delaware—wherever there's high-traffic advertising opportunities. Bright LED messaging stands out in all weather conditions, and dynamic signs catch the eye better than static signs and billboards. We bring you full-color RBG LEDs, capable of projecting high-res images and video. Lightweight aluminum and magnesium alloy cabinets stand up to wind, rain, snow and direct sun, for bold messaging all year round.
Indoor LED Signage
Interior LED message boards are the gold standard for rotating messaging—whether it's informative text or stunning visuals. Our systems give you the ability to program and change ads in real time. Their superb clarity, color and resolution enhance any advertisement. Our indoor LED video signs can even live stream content! Expect stunning visuals from full-color RBG LEDs and the confidence that comes with a 10-year warranty on parts.
Illuminate Your Message!
If you've got something to say, say it with LED signage! We can supply a variety of LED signs, for businesses of all types, regardless of your needs. Contact us at 302-674-0574 to discuss your needs with an expert who can pair them to the right LED sign, site sign, custom banner, or political sign at the right price point.